Terms of Use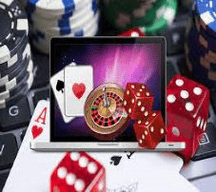 By continuing to use our website, you are agreeing to our terms of use, which we describe below.
CasinosOnlineCanadians.ca strongly supports responsible gambling. As such, those reading who are under 18 must leave the site immediately. Gambling is an activity suitable only for adults.
Individuals are responsible for their own decisions and encouraged to gamble in a responsible way. This website does not provide lawful advice, and does not accept any liability for losses or damages that may be suffered.
The information on this website aspires to be as up to date and accurate as possible. However, matters regularly change in the rapidly developing area of online gambling and we cannot guarantee information is correct.
Links on this website may lead to third parties. We are not responsible for the content, security, privacy policy or any other aspect of third party websites.
If you are uncertain about any part of our terms of use, have feedback or questions, please do get in touch and we will seek to address your concerns as soon as possible.