A Look at Casino Banking Methods
There's a bevy of banking methods available for the budding gambler. But which ones are most secure or convenient? We've put together a concise summary of some of the most popular banking methods to point you in the right direction.
Direct Banking Methods
The bank wire is an option at just about every casino. You may, for large sums, need to inform your bank ahead of time that you'll be moving money around. Fees will apply, so it's ill-suited for smaller amounts, and there's a bit of a wait due to the processing time (often several days). On the other hand, it's a highly secure banking method, a good way of moving larger sums around, and personal details do not have to be shared.
Visa is universally accepted as a banking method. A downside to using a credit card is that transferring money to a casino may be seen as a cash advance, and come with a fee attached. On the upside, paying money in is very swift, although taking it back out can take a bit longer.
Indirect Banking Methods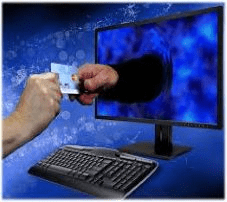 E-wallets are intermediary services that are also commonly accepted as a banking method. One benefit for those wary of sharing financial details is that the e-wallet provides an extra step between their bank and the casino (although it's worth noting reputable casinos tend to have robust security). Neteller was specifically designed for gamblers and is a widely available option. Small fees may apply to this banking method. It has the added unique benefit of a dedicated card that can be used for ATM withdrawals and the like. Another e-wallet banking method is PayPal, perhaps the best known of the e-wallets and accepted by a great many casinos. PayPal's also very quick when banking, both for putting money in and payouts.
An alternative is ecoPayz. Prepaid cards can be used to securely deposit cash without sharing bank/card details, and most (but not all) sites permit withdrawals to ecoPayz as well. The downside is that small fees apply when transferring money from your bank into your ecoPayz account.
Bitcoin
Cryptocurrency is a little bit different when it comes to banking methods. The best known is Bitcoin, which is accepted at an increasing number of casinos, though still not as many as some other banking methods. It's entirely anonymous, and highly secure. The relative downside is that it can be more volatile than traditional currencies, and isn't yet as widely accepted.
Partial Banking Methods
It's worth noting that sometimes options available for depositing cash do not permit withdrawals. The biggest one for Canadian casinos would be Mastercard, which is commonly accepted but usually only for deposits.
In addition, Skrill was a very popular e-wallet for casino banking but has recently become unavailable for Canadian casinos. If it's your preferred option, it might be worth checking to see if the situation has changed, and it may be an option for Canadian gamblers using offshore casinos.
Most sites offer a wide variety of banking methods from which to choose. Always consider security, speed, and convenience to ensure the one you choose is right for you.