Promo Cash Withdrawal Tips
There are promos aplenty at casinos but getting your hands on the cash can be a little tricky. Here are some withdrawal tips to help you out.
Promo Codes
Most offers require the use of a code. These might be found on the casino website itself. However, a handy withdrawal tip is to browse for the best offer on a review site where you can compare the various deals from numerous casinos. Once you've signed up and logged in, simply apply the code (usually in the cashier section) to activate the bonus.
Types of Promo
Before we get to the main withdrawal tips, it's worth going over the common types of promotion. These include free cash, spins, or credits (the latter two associated with a specific slots or other game). Another type is a larger but time-limited cash sum, with the starting cash vanishing after the time is up (but the player keeping any winnings they've made). Deposit matches (sometimes including free spins and the like) are also commonly offered, and loyalty programs can give little extras (and, less often, big prizes) to players.
It's very rare, but you might on occasion find an offer with no restriction whatsoever. The best withdrawal tip is that if you do find such a deal, it's probably advisable to jump on it (after checking the casino is reputable).
Withdrawal Tip 1
Wagering requirements are the number one restriction on promotions and apply to the vast majority. The requirement is the value of bets that must be placed before money from a promo can be withdrawn. Very often this will be around 30-40 times the value of a bonus (a cash sum of $35 might have a requirement of $1,400, for example). This is so that people don't just receive cash and immediately withdraw it. A key withdrawal tip is to bear this number in mind. You may well be better off taking a smaller sum with a relatively lower requirement.
Withdrawal Tip 2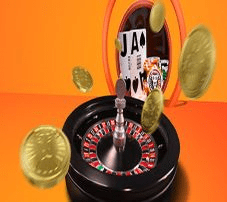 An important aspect of the wagering requirement is game eligibility and differing rates. Free spins/credits are normally tied to one slots or other game, but for more flexible cash promos not all games will be eligible. On top of that, there are often differing rates applied to wagers. A useful withdrawal tip is that slots usually contribute 100% of bets made to the requirement, whereas table games might be significantly lower (increasing the total amount you need to bet to hit your target). Attempting to withdraw cash before hitting the requirement may result in your bonus cash disappearing.
Withdrawal Tip 3
The withdrawal limit is a ceiling applied to most promos, frequently a few hundred dollars. The only real withdrawal tip to offer is that if you do get far ahead but still need to hit the playthrough requirement, just pour money into slots to quickly reach your target.
There are many promos but sometimes the restrictions mean the game isn't worth the candle. Bear in mind the withdrawal tips mentioned above when picking your preferred deal.