Privacy Policy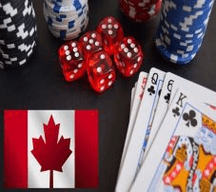 CasinosOnlineCanadians.ca respects your privacy regarding information that we may collect.
We only collect information with your permission and awareness of its intended usage. You are free to choose not to share information, although this may mean certain services cannot be provided. Any information we collect is done so in accordance with due laws and regulations. We only seek information in order to provide a service.
Any identifying information is not shared, either with other parties or publicly, excepting when necessitated by law.
Third parties may be linked to by this website. This site is not responsible for the privacy or personal information policies of third parties, over whose content we exert no control. When clicking links to third party sites it is advised to check their own policies.
Data retention only persists for as long as needed to provide a service. Your personal information will be commercially protected to prevent theft, modification, access or other interference.
Ongoing usage of this site indicates agreement to our policies on privacy and personal information.
If you have any queries or feedback regarding our privacy policy or personal information issues, please do not hesitate to get in touch and we will endeavor to address your concerns promptly.